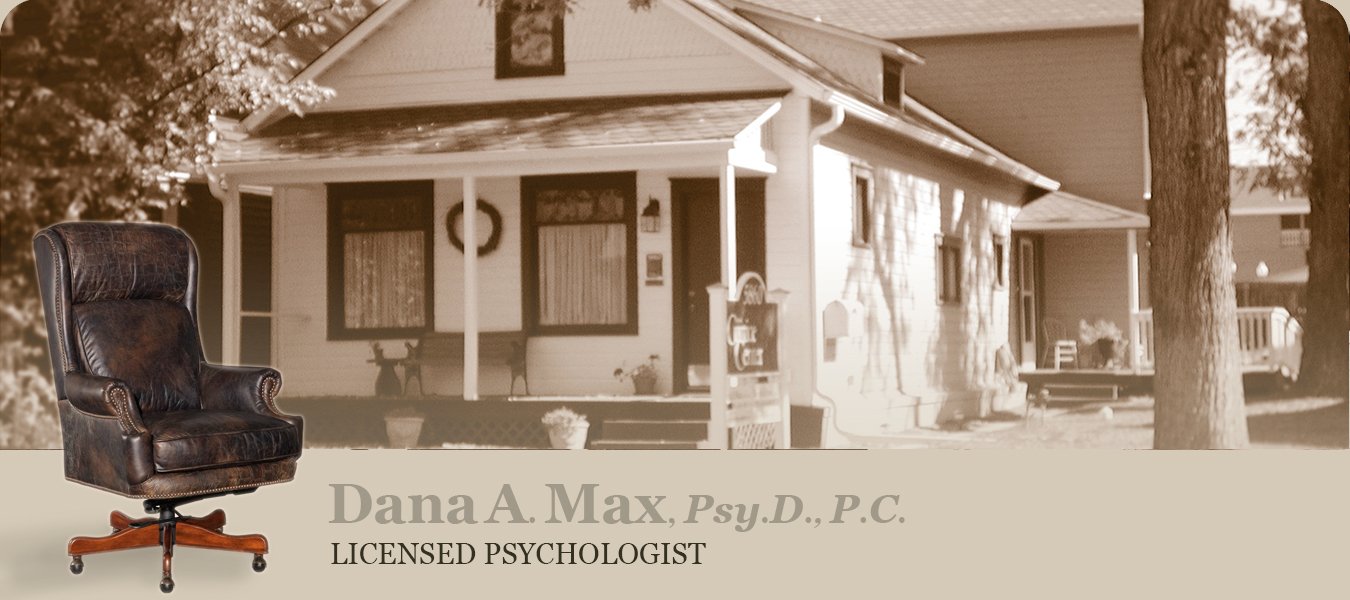 OFFICE
Dr. Max's office is located at
THE CURTICE CENTER
5860 S. Curtice Street Littleton, CO 80120
The Curtice Center is a quaint old house built in 1906, which has been remodled into a comfortable office building for mental health professionals. There is abundant two (2) hour parking all along the street in front of the building. Simply walk into the front door of the building, which will welcome you into the common waiting room. Then be sure to flip on the switch on the opposite wall from the front door which is labeled with Dr. Max's name, which will let him know you have arrived for your appointment. Please call Dr. Max if you have any questions or concerns about the building. You may also want to find out more about The Curtice Center by visiting its website:
www.thecurticecenter.com
.

LOCATION - Dr. Max's office is conveniently located one block north of Arapahoe Community College (ACC) and two blocks East of Sante Fe Drive in beautiful Old-Town Littleton. His office is easily accessible by public transportation. RTD buses go to and from ACC and the RTD Light Rail Station at Main Street, Littleton is just one block East of his office. His office and building is handicap accessible through the back door. If for some reason you come to your appointment and the front door is locked, please come around to the back door on the South side of the building and ring the door bell. Dr. Max will come and let you into the building.
AVAILABILITY -
Dr. Max is usually in his office on the following days and times:
Monday - 8:00 AM -- 6:00 PM
Tuesday - 8:00 AM -- 9:00 PM
Wednesday - 8:00 AM -- 6:00 PM
Thursday - 8:00 AM -- 9:00 PM
Friday - 8:00 AM -- 6:00 PM
Saturday - Not in office
Sunday - Not in office
Dana A. Max, Psy.D, P.C.
The Curtice Center - 5860 S Curtice St, Littleton, CO 80120
COMMUNICATION - To make an appointment or to talk directly with Dr. Max, please call his main number: (303) 347-8498

For urgent calls requiring more immediate attention, current clients (only) may call Dr. Max's main number and follow the directions on the recording to page him, and leave a voice mail message. However, if you have a life threatening emergency, please call 911 or go to your nearest emergency room for assistance.
Dr. Max's confidential FAX number is: (303) 347-2011

Please note, email link below is for general messages, and is not HIPPA-secure. For confidential emails, please register and send message via Dr. Max's HIPPA-secure CLIENT PORTAL. Thank you.
General Email: dmax@danamax.com
​​​​​​​